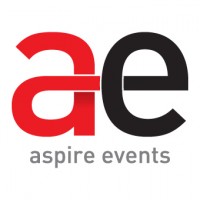 Aspire Events Consultancy
Aspire Events Consultancy Ltd
26 Station Road
Holmes Chapel
Cheshire
CW4 7AY
Providing expertise and support at every stage of the planning and delivery of
national and international sports events in the UK
Aspire Events Consultancy has been set up to provide organisations with an affordable and flexible option for obtaining support to host national and international sports events in the UK.
Whether to develop the direction for a major events strategy, conduct business planning and budgeting, develop a bid for or implement those events, I aim to understand your needs and work with you to deliver.
My philosophy towards event management has always been one of delivering on time, within budget, focusing on attention to detail and the importance of great team work.
As such I look forward to becoming an integral part of your events team for as long or as short a time as required to support you in achieving your major event hosting aspirations.
Current Offers
The below provides an overview of the more common event related services that I would be happy to support you with;
Development of your long and/or shorter term major event strategy
Undertake feasibility studies to understand the cost and benefits of hosting an identified event
Identification and appraisal of the major event venue options available to you
Development of your event budgets and business plans
Project management of your bid submissions to International Federations
Provide expertise, advice and tools to support your management of stakeholder 
relationships throughout the life cycle of an event
Provide expertise, advice and tools to support your successful management and delivery of major events