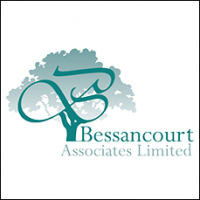 Bessancourt Associates
Beswick Relocation Services Ltd
Church House
Parkway
Holmes Chapel
Cheshire
CW4 7BA
At Bessancourt Associates we work with you to create coaching and training programmes for consistent performance, for lasting change, and to keep your goals on track.
We have been working with private clients and with business owners and managers since 2008, delivering a highly professional service. Our clients are typically driven by a vision of success based on firmly held values; we help you translate your vision and values into effective performance. We dont hand you the answers. We work alongside as you create your own answers; those are the ones that will work best for you.
Dianne Sinclair formed Bessancourt Associates following a successful career as an operational manager and trainer. She holds both graduate and post-graduate management qualifications, is a Fellow of the Chartered Management Institute and also a Certified Practitioner of Neuro-Linguistic Programming.
Whenever possible Dianne leads projects herself, partnering with a carefully selected group of highly qualified and experienced associates as necessary. She works with multi-nationals such as Airbus and Jaguar LandRover; public sector clients including NHS, Health and Safety Executive, and HM Revenue and Customs; and a wide range of SMEs and individual clients.
Based in Holmes Chapel, Cheshire we are ideally based for clients in the North West but also enjoy the benefits of fast transport links throughout the UK and beyond.