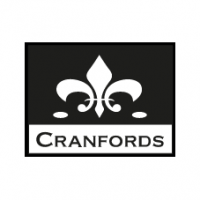 Cranfords
57 Dee Avenue
Holmes Chapel
Cheshire
CW4 8FN
Cranford provide a market leading service and value for clients requiring the setup and/or administration of a SSAS or Occupational Pension Scheme.
We do not operate call centres or have lengthy turnaround times. Clients have direct access to the senior team members who will know their scheme and individual circumstances inside out and be able to provide answers to queries without the need to refer messages to a back office. In addition all communication received into the office is dealt with either on the day of receipt or the next working day, so clients will receive a truly 1st class service from our team, which will enhance your relationship with them further.
We offer a truly bespoke service, with the most competitive fees in the market. For example a 4 member SIPP with a property, looked after by a large competitor has recently moved to a SSAS with us, which has reduced the fees from over 3000 per annum combined per year to 750 per annum combined.