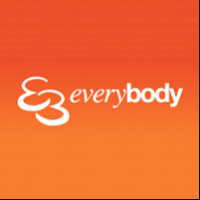 Everybody Leisure
Station Road
Holmes Chapel
Cheshire
CW4 8AA
Everybody is an independent non-profit distributing organisation (NPDO) with charitable status (Registered Charity No. 1156084), were responsible for delivering leisure services in partnership with Cheshire East Council. Our key services include:
15 leisure facilities
Everybody Fitness membership scheme
Everybody Options concessionary discount programme
Leisure development service including key programmes such as: Athlete Performance Academy
Volunteer Programme, Club & Coach Development, Street Sports and more
Leisure training provider specialising in aquatics programmes such as the RLSS National Pool
Lifeguard Qualification and ASA Swimming Teacher qualifications.
OUR AIMS
To provide Leisure for Life
WE WILL:
Change lives through healthy recreation
Grow an ethical and sustainable business
Provide a great customer experience
Develop our people to be the best
Build strong communities and effective partnerships