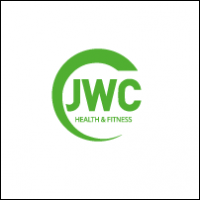 JWC Health & Fitness
Unit 9C
Holmes Chapel Business Park
Manor Lane
Holmes Chapel
At JWC Health & Fitness Holmes Chapel, Cheshire we are passionate about providing an outstanding service to our clients, by working closely with you we can ensure a guaranteed result.
Our facility has been designed with you in mind offering a large working space to cater for our innovative training, luxury changing and shower rooms with built in hair dryers and a massage therapy relaxation room so you can take advantage of a bit of you time.
We want to help you succeed once and for all and encourage you to take your first step on your health and fitness journey. Your consultation will be an in depth discussion where we can find out about your nutritional requirements, we discover and set realistic, achievable goals and work out which group training package or personal training services are right for you. But of course this consultation is no obligation, this is just our gift to you and in return we get to show you the facility and services we have to offer.
Claim your free consultation with one of our professional personal trainers by selecting the link above and begin your health and fitness journey the right way.