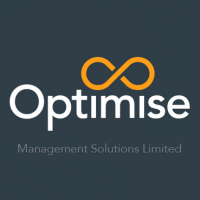 Optimise
Blackbox
Beech Lane
Wilmslow
Cheshire
SK9 5ER
Optimise Management Solutions Ltd provide skills, resources and expertise to enable our clients to deliver their Capital Investment Projects with ease.
Using our experience, we will engaged the team around a core purpose, plot your programmes outcomes, formulate strategies to facilitate success and Optimise to develop and leverage capabilities prior to execution. We provide a flexible solution to your programme delivery problems by removing complexity and creating clear paths of implementation
For more than 17 years our Directors have been synonymous with pioneering programme consultancy and delivery practices in London and the North West for large complex end user organisations. At Optimise Management Solutions Ltd we continue that tradition helping our clients maximise their return on capital employed in major property, infrastructure and business projects.
Our clients benefit from a broad spectrum of services, because we see things from an overall perspective as well as examine them in detail. At all times, we keep our clients business interests, customers and direction in mind.
All of our work is underpinned by solid principles:
Create purpose-driven teams;
Deliver Social Value;
Create & implement sustainable management ideologies; and
Make the best use of available resources Optimise.
We dont just theorise; we offer innovative practical solutions that can be implemented, and deliver outcome based results.
Pioneers of innovative and delivering Purpose-Driven practical solutions, we believe in working with integrity, responding to challenges with creativity, and always seeking the best outcomes for our clients.